| | | |
| --- | --- | --- |
| Meridian Idaho Realtor | | |
Written by Meridian Idaho Realtor
Don Wixom RE/MAX Advantage
When searching for a Meridian Idaho Realtor when you decide, "I'm selling my home in Meridian," take a look at on-line marketing.
Nearly 98% of Meridian home buyerssearch the Internet either on their home PC, office computer or mobile device. Top producing Meridian Realtor, Don Wixom with RE/MAX Advantage, understands what buyers are looking for.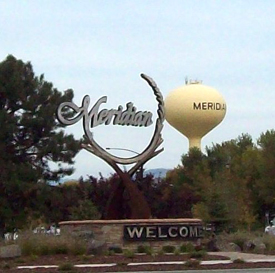 Meridian Homes for sale from our Intermountain MLS shows all active listings and is updated daily! This simple search tool can be modified to match your criteria when finding the right piece of Idaho Real Estate!
These types of marketing tools along with a plethora of excellent home selling techniques, is what Meridian ID real estate agent, Don Wixom uses to sell homes!
Targeting your market is job #1. When selling a home, you must define who your prospective buyer is & market the property based on their likes and dislikes, keeping in mind demographics, lifestyle and income levels.
With this top-ranking Idaho Real Estate website, Don's team is able to capture the customer and help them with their needs. There is more to selling a home than simply placing a sign in the yard.
Meridian Home prices are the most stable in the Treasure Valley! With the highest average sales price and the lowest percentage of existing vacant homes, Meridian seems to be high in demand. When you consider 36% of the available inventory is new construction, Meridian buyers and sellers know it's a great place to live, with excellent schools, shopping and Interstate access!
If you or someone you know, is thinking of selling their home in Meridian ID, please contact RE/MAX Advantage agent, Don Wixom. He knows Meridian and he's ...looking out for your next move... sm