When you consider selling your home, there are many factors to take into consideration. The following 6 steps, however, I believe sum up the overall success of getting your house sold, anywhere, including Boise ID real estate. Please keep in mind that there are many opinions as well as various personality types when it comes to buyers and we may never be able to "outguess" what someone might feel about any particular property, good or bad. I hope these ideas will help you...
Whenever you or someone you knows need to buy Idaho Real Estate, please give them my number or send them to www.sellidaho.com!
A Glimpse of Baby Boomer Activity and Idaho Real Estate 
As published in "The Power Broker - Network Report" by RISMedia Vol. 2/Issue 12 December 2007 www.rismedia.com
The Huge Impact of Baby Boom Retirements:
Some current National Trends for Baby Boomers (born between 1946 and 1964)
Total population: Nearly 80 million
Median Age:  50, 46% are still in their 40's
First wave turns 62 next year: 3.2 million - 365 an hour (49% of men & 53% of women plan to choose early, reduced Social Security)
37% live in suburbs; 24% in cities; 40% in small towns or rural areas
78% own a home, and the typical Boomer has owned a home for 15 years.
25% live alone; 61% live in 2-person households

Median net worth:  $149,500, including home equity.
10% are self employed
33% plan to go back and forth between periods of work and leisure after retirement.
25% report they are well prepared for retirement; 75% say they are not.
Sources: Social Security Administration; National Assoc. of Realtors survey
So, when searching for the right buyers or sellers, I hope this information will come in handy.
Always looking out for your next move on Idaho Real Estate in the Boise real estate market,
Don Wixom  RE/MAX Advantage  Nampa, Idaho
If you haven't read the book, the "E-Myth" yet, I suggest you purchase a copy & follow it's great advice!
The book covers 7 basic Business Development Stategies that can help make your operation flourish (If utilized and managed well).  I hope you enjoy:
I will be presenting motivational messages from time to time to my agents in our Tuesday morning office meetings.
I ran across John Maxwell's Five Steps to success (He may call it something different).  I will be sharing this with my agents this week: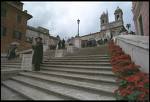 As I mentioned here on sellidaho.com, in "6 Easy Steps to Selling Your Home", there are six key factors and efforts you must make to get your Idaho home sold quickly and for top dollar.
Now... With as many homes that are on the market in Idaho, buyers have options; lots of options! There are more "deals" out there than ever before on Idaho Real Estate! With Idaho Short Sales and Idaho Foreclosures on the rise, it's imperative that you do two things right:
Boise Idaho Area Real Estate Prices:
If you are an Idaho real estate seller, don't kick yourself too hard for not putting your house on the market a couple years ago. If you have held off for this long, hopefully you can make it through the turn, wherever that might be.
For Ada County average home prices, the drop has been significant, a whopping 25% down from this time 2 years ago (August 2010). For Canyon County home prices, however, the drop has been astounding! The average sales price of a single-family residence dropped 33% in the same 2 year period!
Take a look...
As a buyer, you are entitled to know exactly what you are getting. Don't take for granted what you see and what the seller or the listing agent tells you. A professional home inspection is something you MUST do, whether you are buying an existing home or a new one. An inspection is an opportunity to have an expert look closely at the property you are considering purchasing and getting both an oral and written opinion as to its condition.
Beforehand, make sure the report will be done by a professional organization, such as a local trade organization or a national trade organization such as ASHI (American Society of Home Inspection).
As a seller, the home inspection report protects you because it establishes the actual condition of the property at the time of sale.
A home inspection usually covers the following:
Plumbing conditions - if there is leakage or clogging
Roofing conditions - the extent of deterioration, if there is leakage
Electrical conditions - if there are inadequate circuits or potential fire hazards
Title Insurance: As a homebuyer, the term is probably familiar -- but is it understood? What is your dollar actually paying for when you purchase a title policy?
Title Insurers, unlike property or casualty insurance companies, operate under the theory of risk elimination. Title companies spend a high percentage of their operating income each year collecting, storing, maintaining and analyzing official records for information that affects title to real property. Their technical experts are trained to identify the rights others may have in your property, such as recorded liens, legal actions, disputed interests, rights of way or other encumbrances on your title. Before closing your transaction, the title company will proceed to "clear" those encumbrances which you do not wish to assume.