Own an Event Center and 7 Retail Spaces!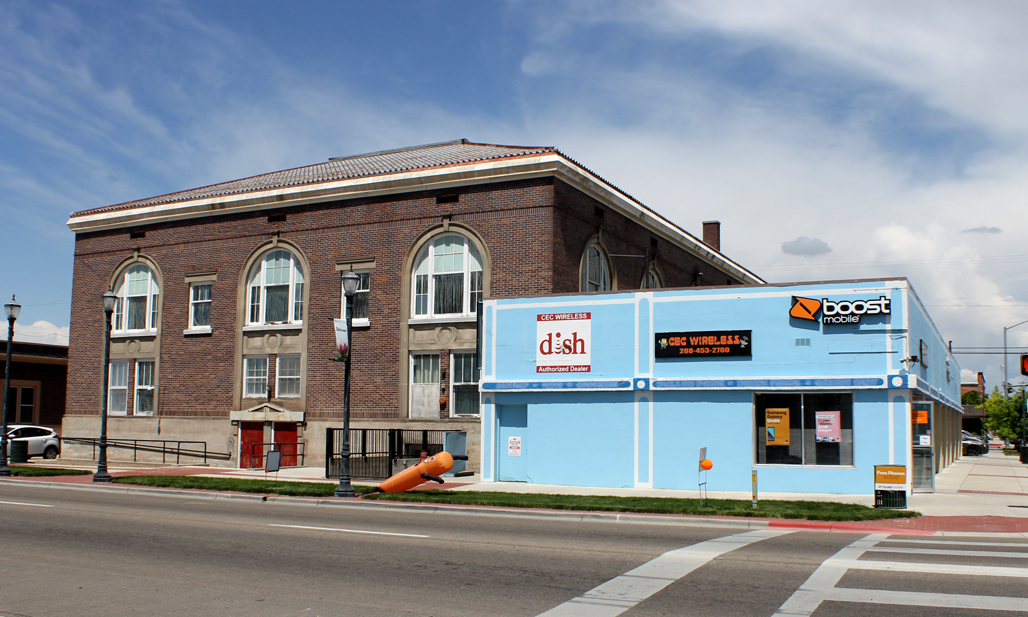 Corner of Cleveland & Kimball in Downtown Caldwell. 5 1/2 city lots include the Cleveland Events Center and 7 retail spaces in strip mall facing Kimball Ave. 3 levels of entertainment and gathering places, totaling over 22,000 SF! 2 giant dance hall areas over 5,000 SF each, commercial kitchen, updated alarm system, fire suppression sprinkler system & HVAC System! Tons of opportunities here for events, wedding venue, restaurant, club, performing arts and/or retail! Join all the happenings of Downtown Caldwell!
Address:

 711 Cleveland Blvd.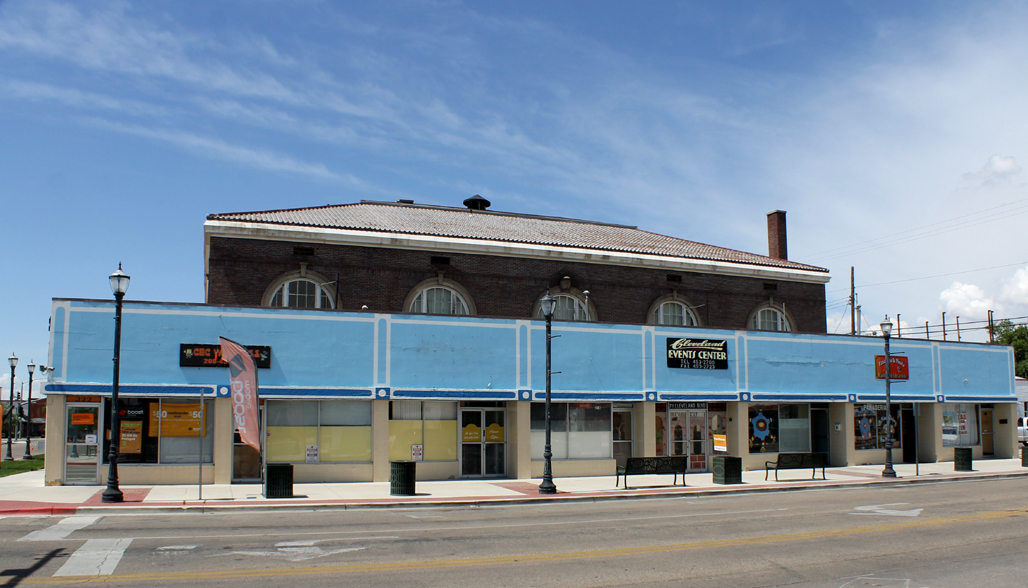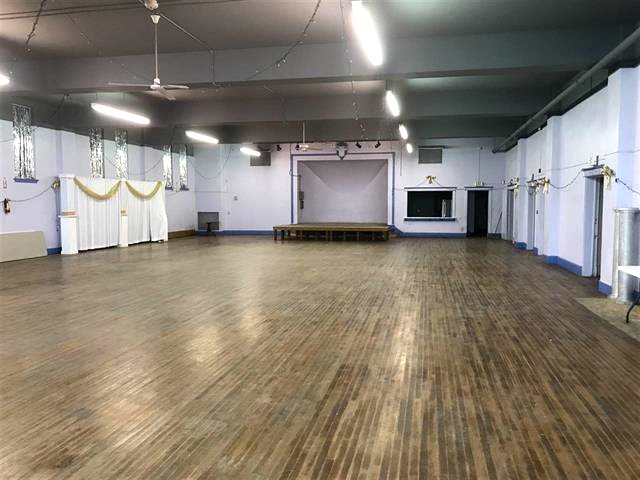 Fantastic, 4-level, 5 bedroom, 3 bathroom Home in Boise with RV Parking!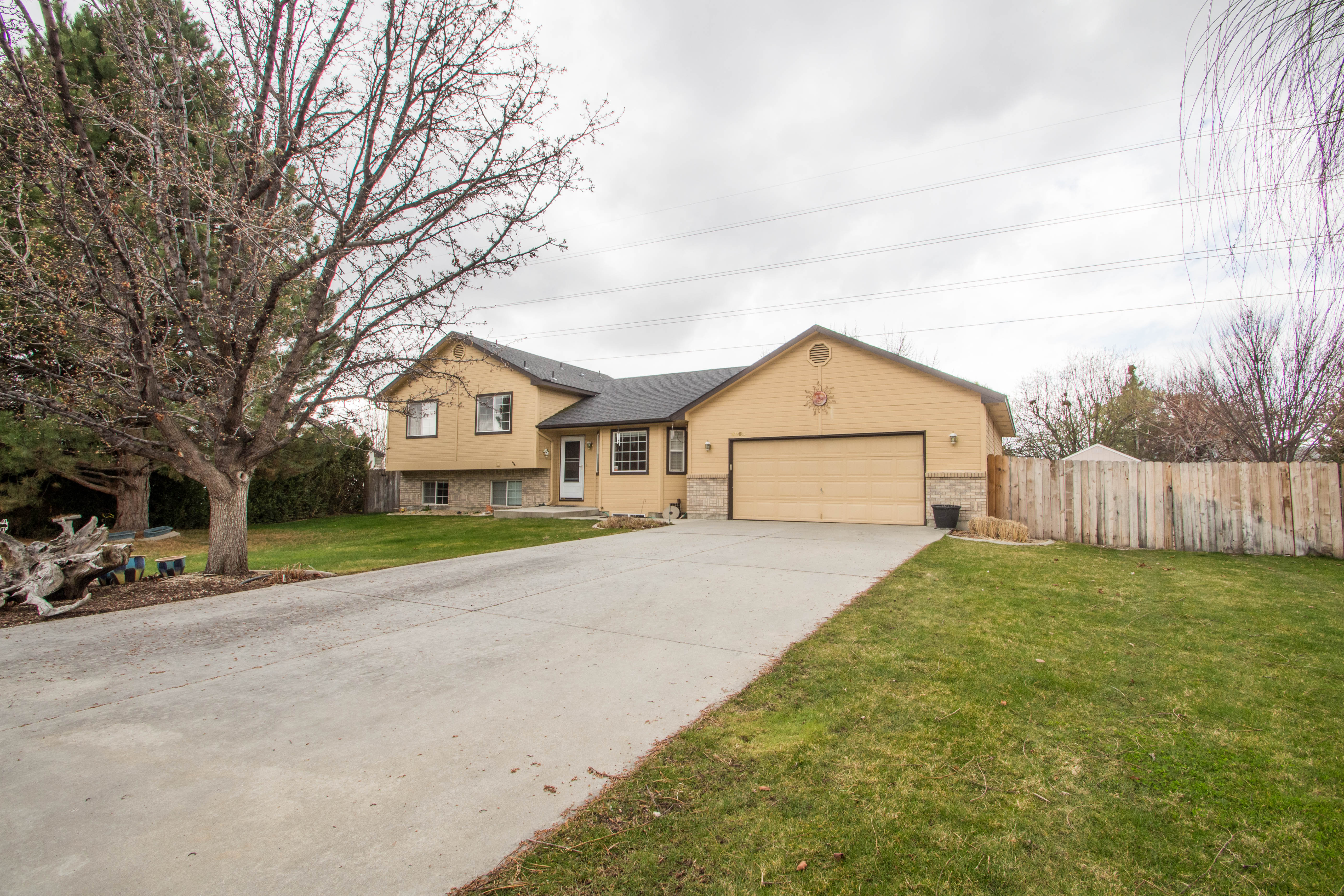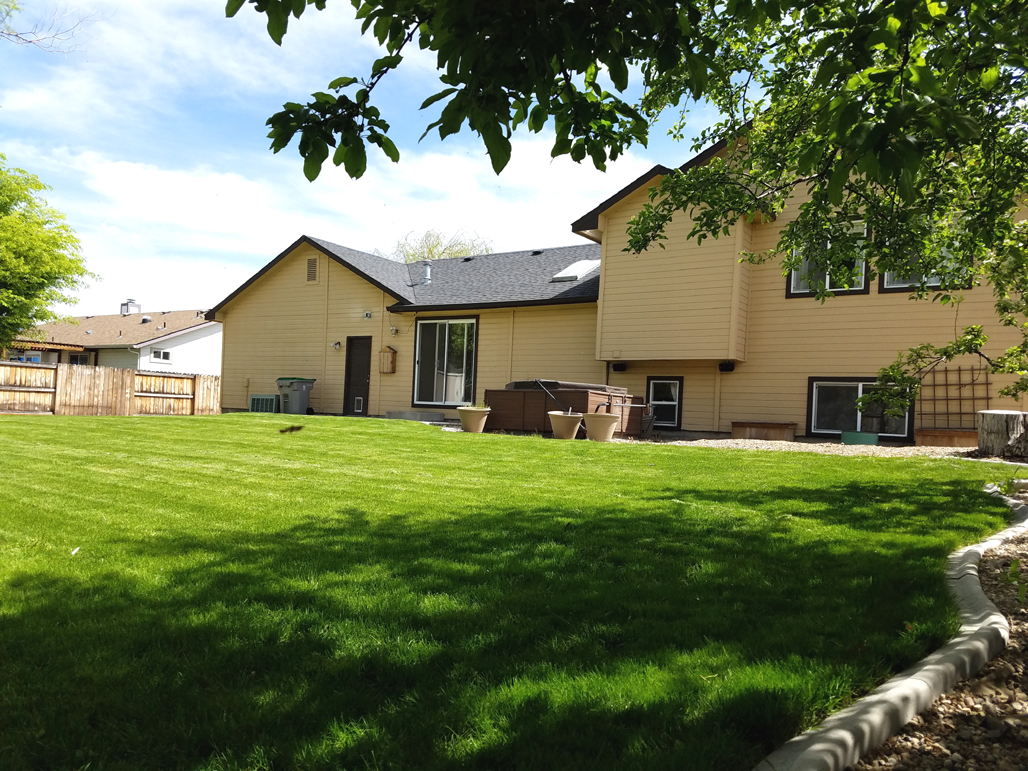 Incredibly spacious home in Thousand Springs!
4 bed, 3.5 bath, 3-car garage! Library/loft on upper level, hardwood flooring, island kitchen, gas range, gas fireplace in living room, plantation shutters, new carpet, formal dining with classic grid ceiling. Lots of storage! Full auto sprinklers with pressurized irrigation. Don't miss out on this one!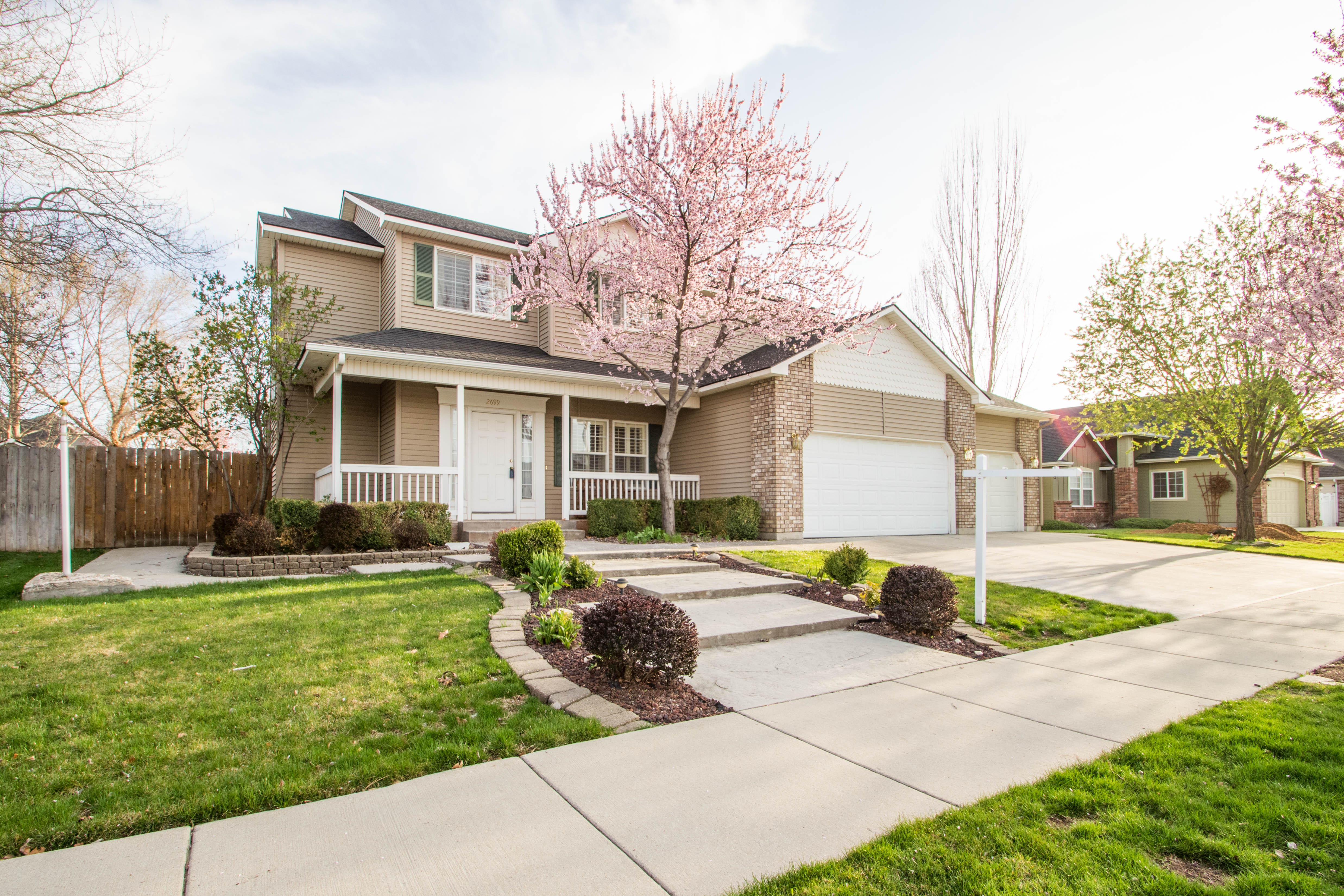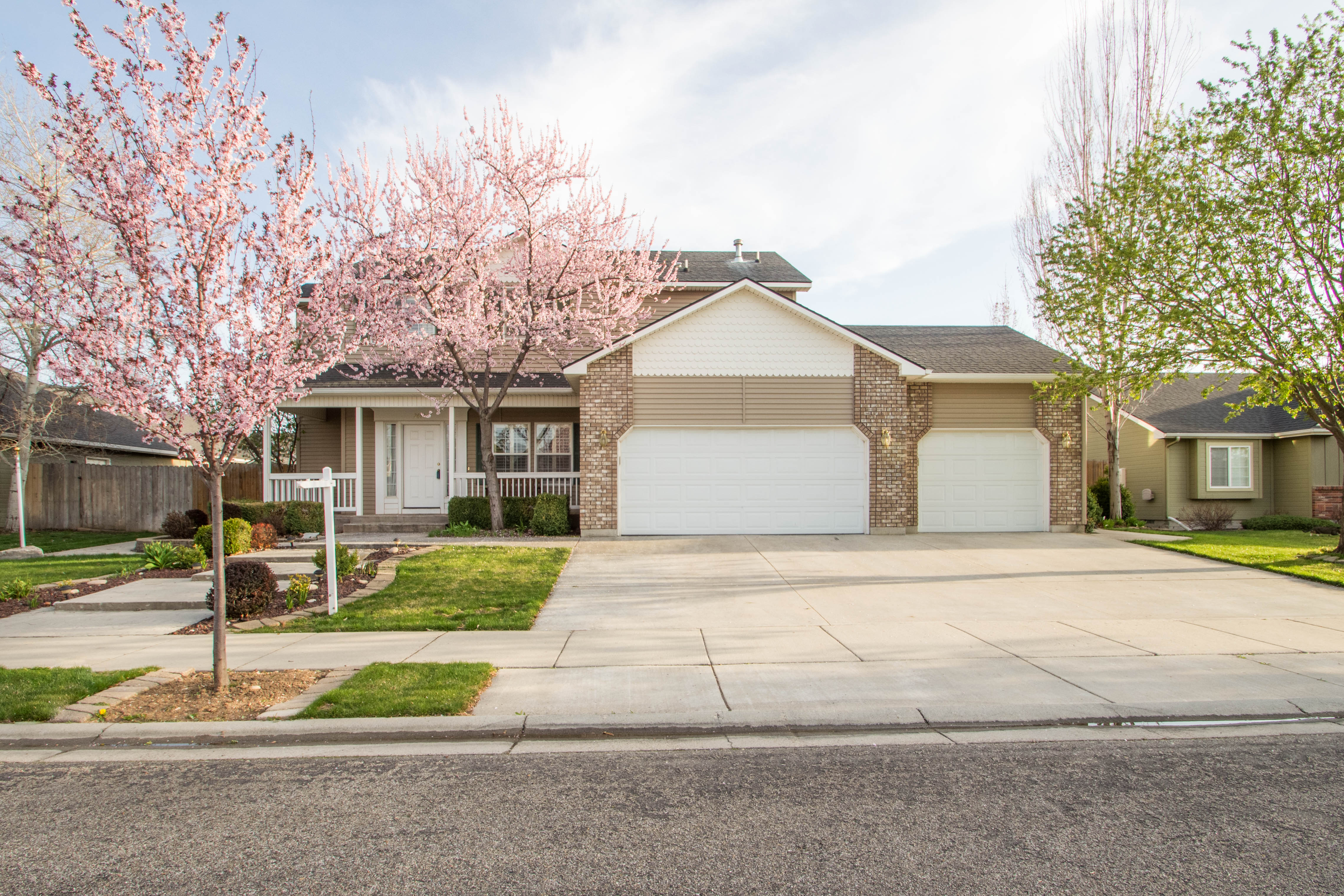 If you live or are frequently in the Caldwell area, you've probably noticed the Giant 36,000 square-foot building going in on the corner of S 10th Ave and Arthur St.  You've probably also noticed that this is a brand new, first run, movie theater by The Reel Theatre!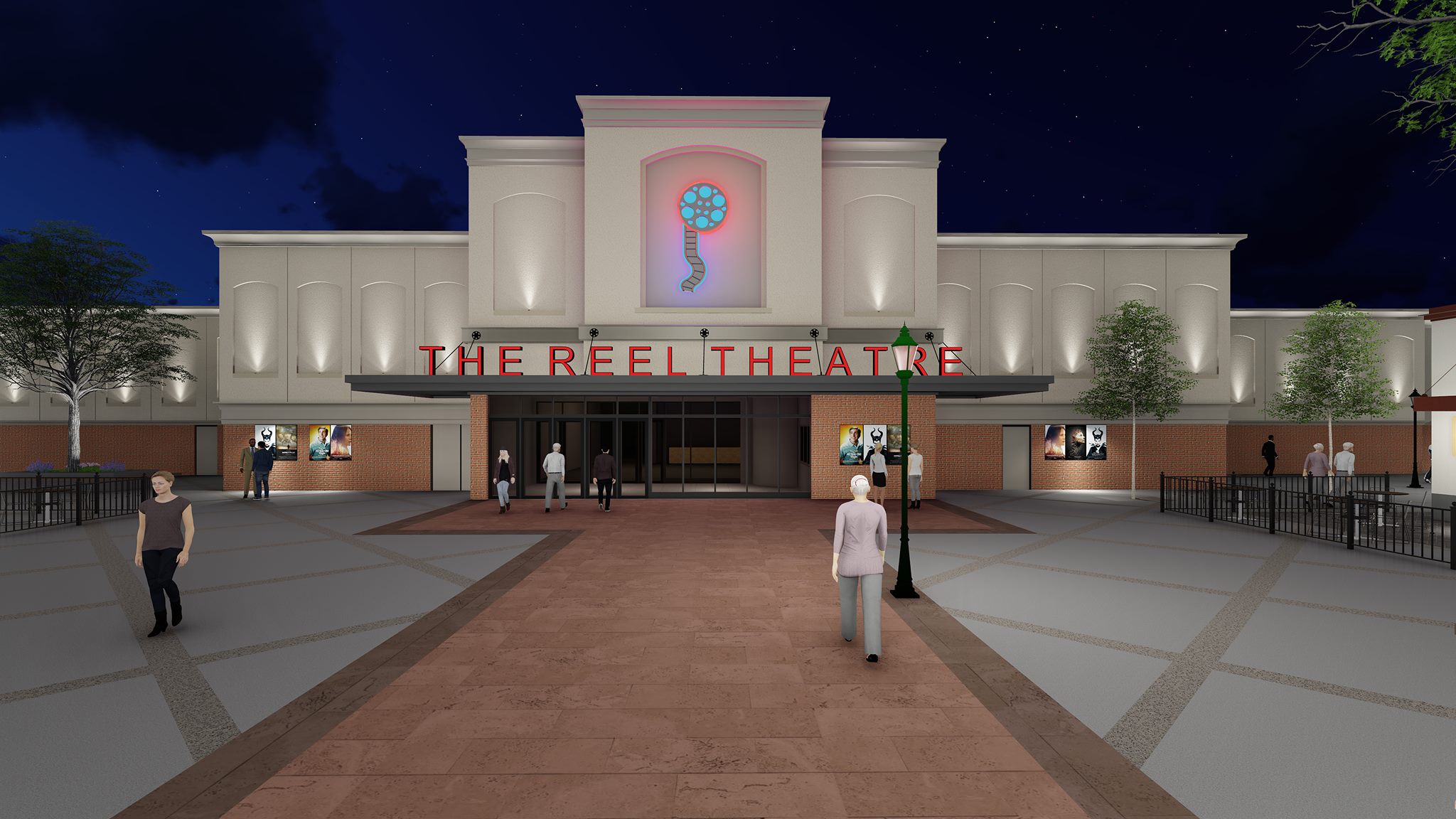 153 acres with 3/4 Mile of Snake River Frontage! Tons of opportunity for duck & goose hunting! Potential development, irrigated row crop with excellent water rights from the Snake River! Irrigated with underground mainline, wheel lines & hand lines for pasture areas! Property includes approx. 13 acre parcel on the south side of Hwy 78. 75 HP Pump at River, irrigates 116 acres, currently leased out to tenant farmer! Manufactured home on foundation with detached garage & detached shop.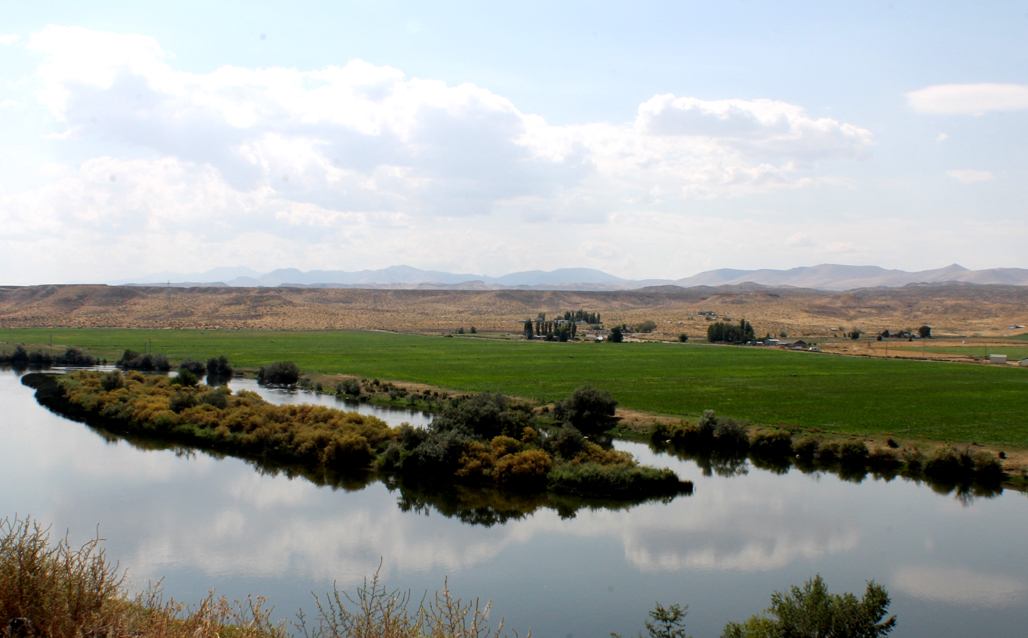 With 2017 at an end, here is a look at the few years and how the market continues to grow at a steady and healthy rate.
Averages Sales Price
This graph shows the steady growth of the sales price since 2012. 
Canyon County is averaging a growth of just over 9% a year while Ada County sits just below 11% at 10.94% a year.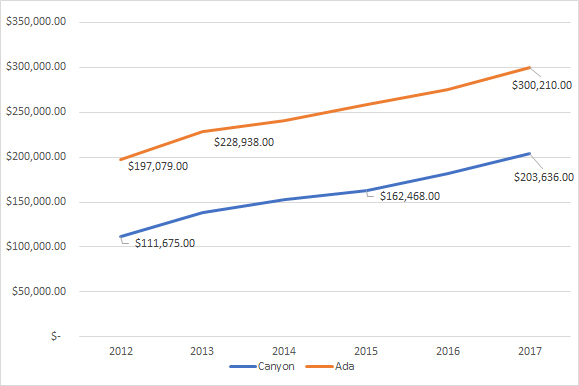 Home builders around the nation have become much more confident in the new real estate market.  The number of builders that feel that way has risen to the highest it's been since 1999. 
Read more: Home Builder Confidence Highest Since New Millennium!
Here is what to look for and a few tips on how to solve the problem.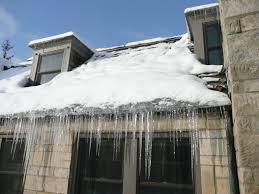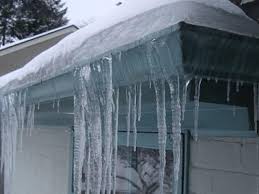 With the digital age in full swing, many people believe that most buyers can search for and find their new home all on their own.  However, based on an independent study, licensed Realtors are still the #1 source for buyers!  Take a look at the chart below to see where buyers are finding their new homes.