| | | |
| --- | --- | --- |
| Treasure Valley Events | | |
Written by Don Wixom
The Treasure Valley is packed full of fun community events to attend with the whole family.
God and Country Festival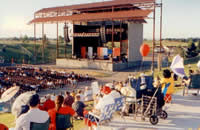 The God and Country Festival is an annual tradition in the Treasure Valley that includes a free Christian concert. It is an event attended by many civic leaders, and is designed to celebrate our American freedom. The event takes place the Wednesday before the 4th of July. Don Wixom is president of the God and Country Association, Inc.
The Festival began during a movement organized by western actor Chuck Connors during the sixties to promote our country's founding ideals and faith in God. Nampa held its first rally back in 1967. When the event moved to the Idaho Center in 2000, the name was changed from "God and Country Rally" to "God and Country Festival."
Snake River Dayz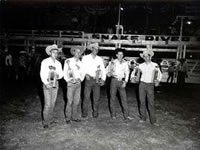 The Snake River Dayz are a series of community events culminating in the Snake River Stampede Rodeo. There are pancake breakfasts, open air concerts and movies, charity events, and more.
Snake River Stampede Rodeo
The Snake River Stampede in Nampa, Idaho is one of the top 12 regular professional rodeos out of the approximately 800 rodeos by the Professional Rodeo Cowboys Association and has a goal of being in the top 10. This is a long way from its humble beginnings just after the turn of the century.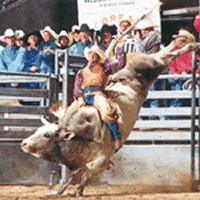 The Stampede is a direct descendent of the Nampa Harvest Festival which was first staged in Nampa in 1911. During that first year, the "old time harvest festival" featured crop and stock exhibits, prizes for the best products of Nampa farms, orchards and gardens, sports and contests, special attractions, and free amusements. The event was held in late September.
After years of planning, the world-famous Snake River Stampede moved into a new home in 1997. The familiar old green arena, which was built in 1950, was retired after the last performance of the 1996 Stampede and rodeo moved to its new home indoors at the Idaho Center located just off exit 38 on I-84. The modern, air-conditioned facility offers a seating capacity for up to 10,000 spectators in an oval rodeo configuration, giving every seat a great, close-up view of the rodeo action.