You are here:  

Where do Buyers find Their New Home?
Details

Written by Don Wixom

Don Wixom

Category: For Sellers For Sellers

Published: 01 December 2017

01 December 2017

Hits: 8730

8730
With the digital age in full swing, many people believe that most buyers can search for and find their new home all on their own.  However, based on an independent study, licensed Realtors are still the #1 source for buyers!  Take a look at the chart below to see where buyers are finding their new homes.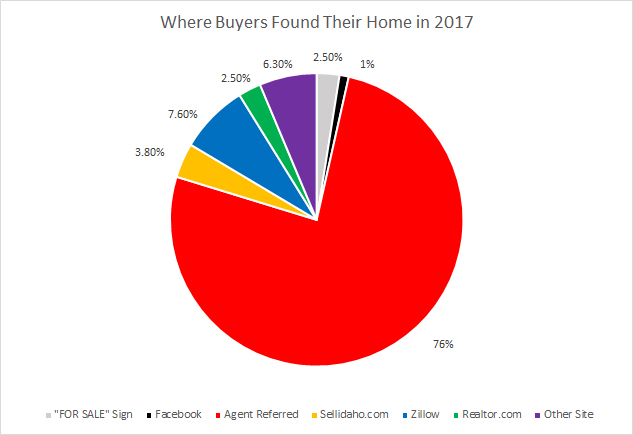 As you can see, having a licensed Realtor is still the most effective way to sell a home!  It's also the easiest way to search for and purchase a new home!
Contact us today to get started!
Don Wixom - (208) 880-5039 - This email address is being protected from spambots. You need JavaScript enabled to view it.
Mitch Wixom - (208) 800-9223 - This email address is being protected from spambots. You need JavaScript enabled to view it.