You are here:  

The Search For Idaho Real Estate
Details

Category: Market Updates Market Updates

Published: 03 November 2007

03 November 2007

Hits: 14255

14255
The search for Idaho Real Estate
Well, the numbers are in! sellidaho.com is hitting the high rankings in the search engines! When people around the country as well as locally search for "homes for sale in Boise" or "Idaho Real Estate" or "Nampa homes for sale", sellidaho.com is the site of choice!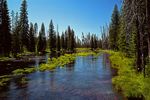 As of this week, sellidaho.com was #2 on the front page of Google for the term "Idaho Real Estate". Today, it was #1 for "Idaho MLS". Ok, so you may wonder what the big deal is… If your house is for sale on sellidaho.com, it has a greater chance of being seen by the general public than other homes on-line. Terms such as "Nampa real estate" or "Boise Real estate" are moving higher and higher in the search engine rankings to list sellidaho.com.
There are a number of reasons for this; first is, I have a great web administrator who believes in adding content to the site that is relevant to readers and Idaho Real Estate. Another reason is lots of in-bound links from other sites that reinforce the value of real estate for sale in Idaho. Yet another reason is simply using keywords in articles such as this one and making it relevant to the subject matter.
Having the entire Intermountain MLS on this site is a great attraction to people searching for Boise property or Boise homes. Though my office is located in Nampa, Idaho, the out of state community sees our area as "Boise real estate" or "Boise Idaho homes". We certainly don't want to leave out Caldwell real estate or Meridian real estate. Nampa real estate, right now is one of the fastest moving in the valley. When people search for "Nampa Homes", sellidaho.com is one of the top choices for searchability. sellidaho.com is the site of choice for Boise ID Real Estate!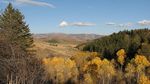 Print media is another reason the site gets so many hits. Most of my print advertising encourages the reader to visit www.sellidaho.com to search for homes for sale in the Treasure Valley. On post cards, home magazine ads, house flyers, my business card and even my latest "house business card" for individual listings will offer the chance to search for Idaho Real Estate on sellidaho.com. The Intermountain MLS is the largest Idaho MLS Multiple Listing Service in the Sate and people across the world are able to preview Idaho real estate for sale right here on www.sellidaho.com. When the term "Idaho MLS" is typed into the search box, this site comes in as #1, as of this posting date.
Nearly 40,000 hits were documented on sellidaho.com for the month of October, 2007. The numbers are climbing and if you are thinking about selling your home, whether Nampa real estate or Boise real estate, think of the marketing it will receive on sellidaho.com!
If you have a specific thought for a particular search term that will help increase the hits on sellidaho.com, I welcome an e-mail from you. I would love your thoughts on how to better serve my clients and assist in selling Boise real estate!
{philaform2}